Dotomi Selects Xtremedata For Rapid Ingest And Integration Of Data
XtremeData Accelerates Personalized Advertising Provider's Ability to Generate Significant ROI for Retail Marketers While Maximizing the Consumer Experience
---
---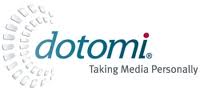 SCHAUMBURG, IL
, July 16, 2013 –
XtremeData Inc.
, providers of the only massively scalable DBMS for Big Data warehousing deployable on premise and Cloud, today announced that Dotomi, a
ValueClick
Company (NASDAQ:
VCLK
), has selected XtremeData dbX as a solution for the ingestion and integration of data.
Through a unique combination of multi-channel data, personalization technology, cross-device access and superior service, Dotomi connects the world's leading retailers and brands with consumers through one-to-one marketing at scale. This empowers marketers to deliver a seamless and engaging consumer experience, while generating significant ROI and impressive incremental sales growth.
"Dotomi can calibrate the effectiveness of digital messaging strategies right down to the individual level," said John Conley, Dotomi's Director of Data Warehousing and Business Intelligence. "Using XtremeData, we enhance our online and offline data integration and test and control analysis, which include online, in-store, and catalog transactions. This enables our clients to gain valuable insight into the impact digital advertising has on their entire business," said John Conley, Director of Data Warehousing and Business Intelligence at Dotomi.
"As a full-featured ANSI SQL database engine, XtremeData's dbX is designed for scalable performance up to hundreds of nodes and hundreds of terabytes. It can use any data schema and does not require careful data placement to deliver performance," said Ravi Chandran, CTO of XtremeData . "By providing an economical and scalable SQL solution, XtremeData accelerates the adoption of Big Data warehousing solutions and makes it easier for organizations like Dotomi to implement low-cost solutions for data-intensive processing and analytics at large-scale."
About XtremeData, Inc.
XtremeData provides a massively parallel database engine for big data analytics. Their
proven
dbX software is built to run on standard hardware, on premise or in the Cloud. Designed to be data model and data placement agnostic, dbX enables rapid on-demand and self-service of big data analytics. With corporate headquarters in Chicago, XtremeData's R&D center is located in Bangalore. For more information
contact us
, call (847) 871-0379 or visit
www.xtremedata.com
.